Albion Sauvignon Blanc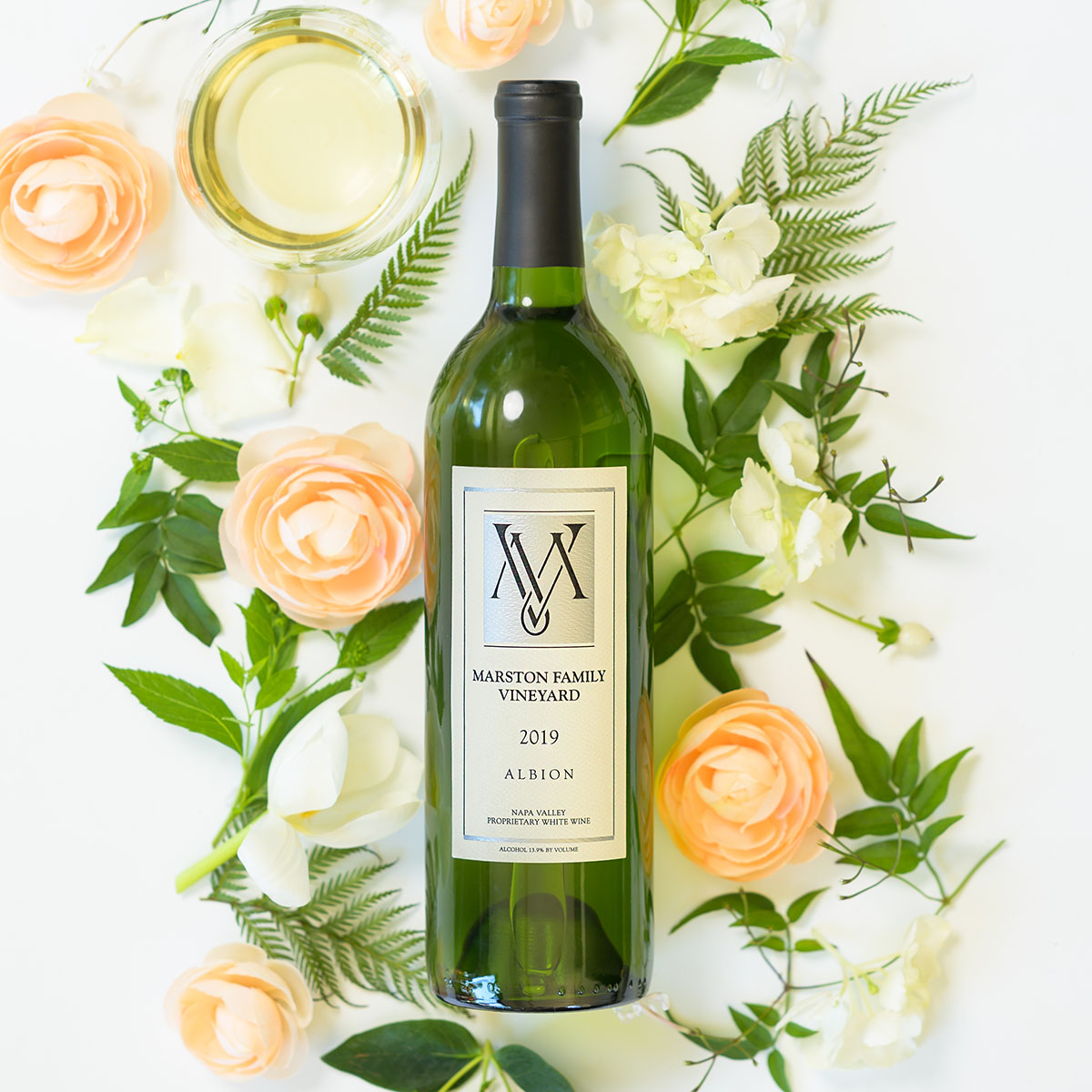 Albion began in 2009 through a handshake agreement with Tom Gamble, and two beautiful rows of Sauvignon Blanc. Now in our tenth vintage, Albion continues in the traditional Bordeaux Blanc style possessing rich, concentrated fruit balanced by an elegant backbone of acidity and personality. Named for our forefather, Albion Paris Marston, this expression of Sauvignon Blanc combines classic structure with modern flair, embracing our heritage from the chalk-laden cliffs of Dover to the Pacific Coast of Northern California, once declared "New Albion" by Sir Francis Drake.

Located in the Yountville AVA, the vineyard is well positioned alongside the western edge of Rector Creek sitting in the heart of Gamble Family Vineyard.

Vintage Summary:
The season began with good winter rains. Overall fruit set was favorable. Heat spells during the ripening period created ample opportunity for diverse picking options, and though the overall yield was lower than average, the concentration and natural acidity was higher. The end result was vibrant fruit possessing tremendous energy, lift and balance.

Technical Data
Vineyard Source: Gamble Family Vineyard, Yountville AVA
Composition: 100% Sauvignon Blanc
Harvest Date: August 26th, 2019 and September 3rd, 2019.
Vinification: 100% French Oak barrel fermentation
Aging: 30% New, 70% Neutral French Oak for 8 months
Production: 296 Cases Bottled on April 21st 2020

Winemaker Tasting Note
"Straw gold in the glass, an expressive nose of Meyer lemon, pink grapefruit, yellow peach, white flowers, lime blossoms and hints of guava lead into a supple and juicy palate of ripe pear, fresh apricot, tangerine custard and summer pineapple. Keen waves of acidity frame a smooth and vibrant texture, transitioning to a silky finish of stone fruit, minerals and lingering energy." – Marbue Marke